Our clients
Our Clients
1. Zhuhai International Circuit, China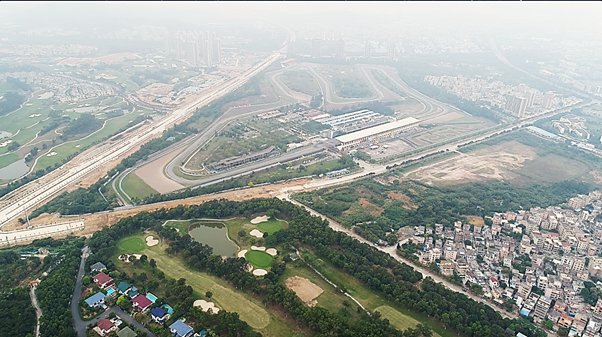 ZIC is a FIA (International Automobile Federation) approved, 4.3 km long Grade 2 circuit which was designed according to FIA Formula One (F1) and FIM Motorcycle Grand Prix (MotoGP) specifications.
The clockwise circuit has four left turns, ten right turns and two straights of 900 meters and 500 meters respectively. Those are the challenging turns which at the same time provide opportunities to drivers and riders to overtake one and another. The average track width is 12 meters, while the start/finish straight is 14 meters wide. The 900 meters straight track allows cars to reach the maximum speed of over 300km/h.
ZIC runs spectacular and world-class racing. Since its inception, ZIC has held numerous international race events, including BPR Global GT Series, FIA GT Championship, A1 Grand Prix, Intercontinental Le Mans Cup, Asia Talent Cup, Asian Le Mans Series and many more. Every year there are many drivers come for different championship to challenge those corners.
2. Zhengzhou International Autodrome, China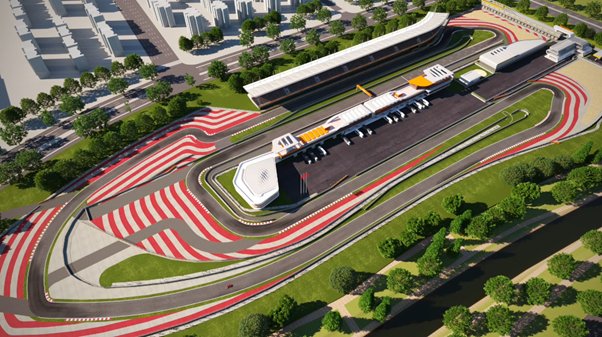 Zhengzhou International Autodrome is designed with business and race operations flexibility in mind. The track has various configurations:
 Permanent Track
The permanent track is the signature motor racing track. The plans for the track have been submitted to FIA for assessment and is approved as a Grade 3 homologated racing circuit. The track is approximately 2.5 kilometres in length, which has a top speed of more than 200kph with an average lap speed of 142kph. Excellent spectator viewing is offered from the main grandstand which will provide uninterrupted views over the pit straight and back straight leading into the last turn.
 Short Tracks
There are two short tracks, each of which is approximately 1.3 kilometres in length. Both tracks are proposed for recreational, corporate and driver training purposes.
 Drift Track
The drift track is approximately 1 kilometre in length. It utilizes the main pit straight, with a connecting section onto the elevated section of the race track at T8.
 Street Circuit
A section of track has also been designed to extend out into the public streets adjacent the circuit. This will offer exciting opportunity for a major international or national motorsports event on a world class track.
3. Tailem Bend Circuit, Australia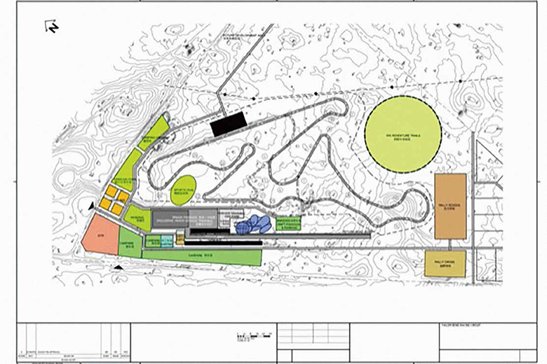 4. Singapore Street Circuit, Singapore